Anchor Music Publications is the most unique vocal jazz publishing site in the world – with the widest variety of composers, arrangers, and charts!
Founded as Sound Music Publications in 1988 by Frank & Yvonne DeMiero, the company was begun as a partnership of vocal jazz educators, composers, and arrangers with the simple goal of getting quality vocal jazz literature and resources in the hands of directors & students worldwide.
This need arose out of the fact that there are very large companies that own the bulk of the rights to most familiar songs, both jazz standards and contemporary music. Vocal jazz music is such a small percentage of their sales, so those companies naturally focus on producing simpler arrangements of that music – after all, if a piece is easier, then more choirs can sing it.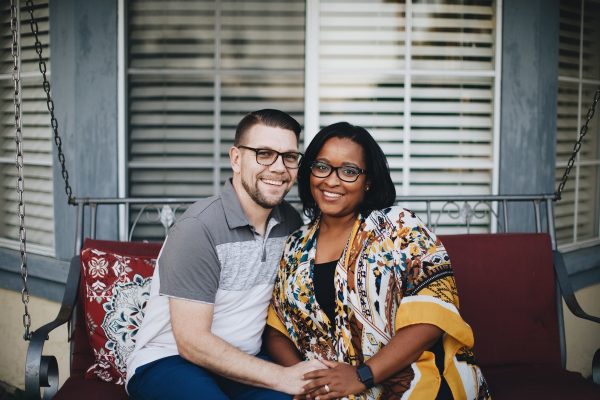 That's why educators looking for educationally solid, challenging, interesting vocal jazz charts commonly go to independent arrangers who distribute music through their own websites. But only one company has:
Dozens of vocal jazz arrangers & composers: our AMP artists
A large, diverse catalog of familiar and cutting-edge titles, in a wide variety of levels and voicings
A stated commitment to both honor the historical vocal jazz canon and push the jazz tradition forward for current and future generations
A stated commitment to have our artists represent the diversity that is us: a variety of male and female artists who represent all ages, races, ethnicities, and walks of life.
A stated commitment to reaching out a helping hand to NEW directors, young voices, and the next generation of AMP artists!
Living in Southern California, we've had the pleasure of connecting with so many wonderful contemporary jazz artists who are writing beautiful, mature lyrics set to sophisticated harmonies and inviting rhythms. Partnering these composers with arrangers who know the unique needs of vocal jazz educators and students of all experience levels is our passion. There is simply so much incredible, original music out there for us to draw from!
So what do you get when you order one of our charts?
Instantly downloadable vocal & rhythm charts in PDF format – make as many copies as you need for your choir
Rhythm section scores, almost always with written out bass & piano parts
Instantly downloadable part tracks & backing tracks when available (or the ability to request them)
Demo recordings, score videos where available, reviews from directors, and links to performance videos – see and hear the charts before you purchase them!
Connection to our network of artists, clinicians, resources and Zoom hangs through the Vocal Jazz Academy
Our unwavering commitment to providing your needs through fast, personal customer service
Your order can be fulfilled instantly with a credit card or a verified purchase order, or you can instantly download an invoice to take to your school purchasing department. The goal is simple: to provide you with the quality music and resources you need for success with your choir, right when you need it!
Owners: Matt & Jessica Falker
Our mailing address & office number:
PO Box 5454 | Oceanside CA USA 92052 | 1.323.813.JAZZ