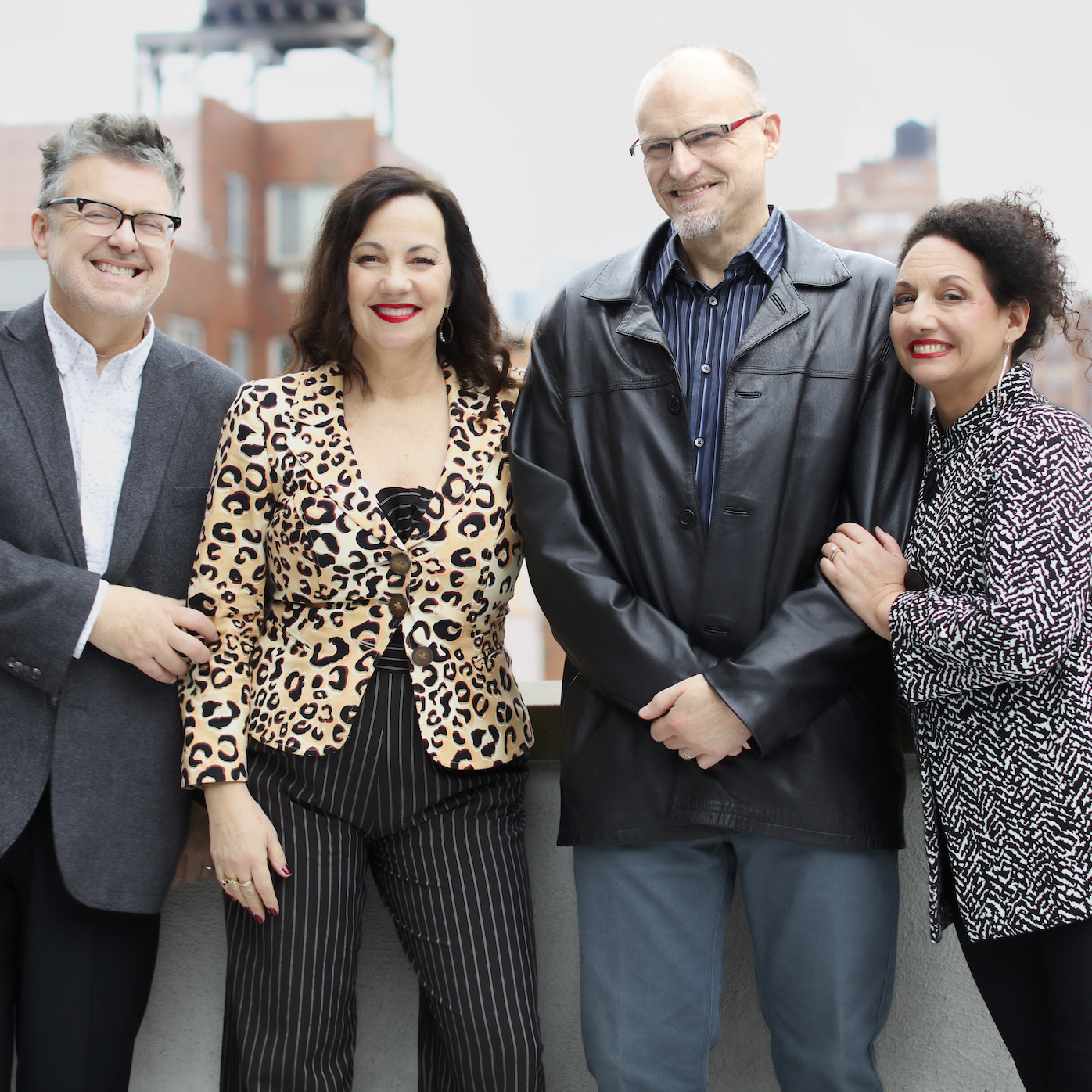 New York Voices
New York
Composer, Arranger
New York Voices was born in the mid-1980s at upstate New York's Ithaca College. Peter Eldridge, an aspiring jazz pianist who came late to singing; Kim Nazarian, who dreamed of a life on Broadway; and Darmon Meader, a saxophonist and self-described "choral geek," came together in the school's vocal jazz ensemble. The ensemble originally had five singers, and in the mid-1990's transitioned to four with the addition of singer/songwriter Lauren Kinhan.
New York Voices has increased its currency in the jazz world via collaborations with institutions such as the Count Basie Orchestra, Paquito d'Rivera, and the Dizzy Gillespie All-Star Big Band. They also launched a jazz education initiative, inaugurating its Vocal Jazz Camp for aspiring jazz singers in 2008. (A European version of the Camp began in 2016). Each of its members has also established a career as an educator: Eldridge is a voice professor at Berklee College of Music; Nazarian is vocal jazz instructor at Ithaca College and artist-in-residence at both Bowling Green State University and Tri-C Community College in Cleveland; Kinhan is an adjunct faculty member at New York University; and Meader is an artist in residence at Indiana University.
Individually, the four members are involved in a variety of projects including solo performances and recordings, teaching, writing and arranging.  To learn more about the NYV individual members, please visit their websites (Kim, Darmon, Peter and Lauren).
New York Voices's Products